Mineral wool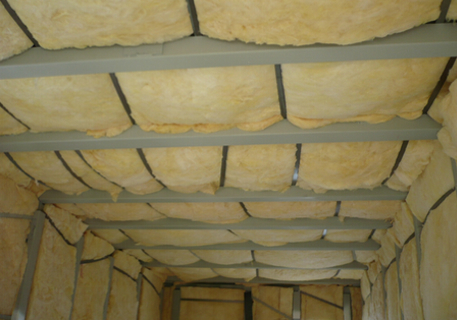 &nbsp
Mineral wool is an insulation material made from fibres of natural and / or synthetic origin. Stone wool is a furnace product of molten rock (siderite, limestone, basalt, dolomite) at a temperature of about 1600 °C.
Thickness of installed insulation layer according to client's request. We usually install 50 mm thick layer on walls and ceilings and 100 mm on floor. However, the client can choose to install even thicker layer.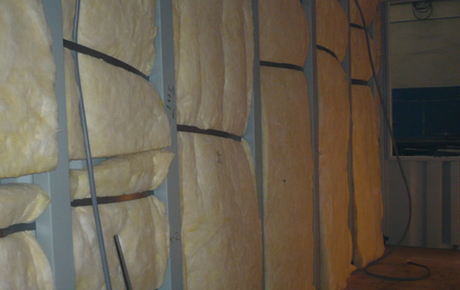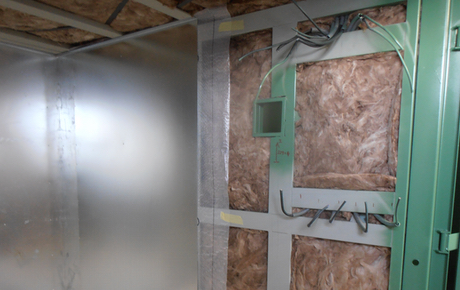 Mineral wool sandwich panel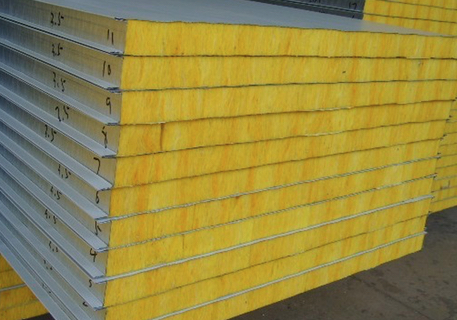 &nbsp
Mineral wool panels are used in cases where the client requests the highest-possible fire resistance. The panels can resist fire for 30-180 minutes.
Thickness of the Sandwich panels is chosen by client. Contact us for more information.
PUR Sandwich Panel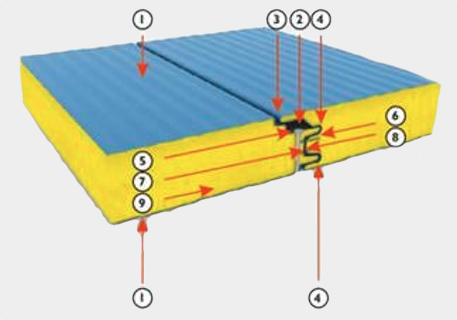 &nbsp
Polyurethane panels that are 40, 60, 80, 100 or 120 mm thick made according to norms AT-15-7288/2007 and hygiene certificate HK/B/0275/01/2007. Permeability coefficient 0,38 W/m2K.
Profiled tin linings.
Hidden fastening cam-lock.
Large radius of lock profiling which provides inviolability of tin protective coating.
Double lock which connects two panels that guarantee high fire tightness properties.
Groove which makes fastening cam-lock positioning easier.
Profiled edges which make assembly easier and which increase the thermal insulation.
Continuous infill which increases the thermal insulation.
Aluminium foil which protects against steam penetrating the core from polyurethane foam.
Core from still polyurethane foam of a very good thermo insulating properties.